Introducing Sun & Scotch: Brunch has a new address!
03 Oct, 2022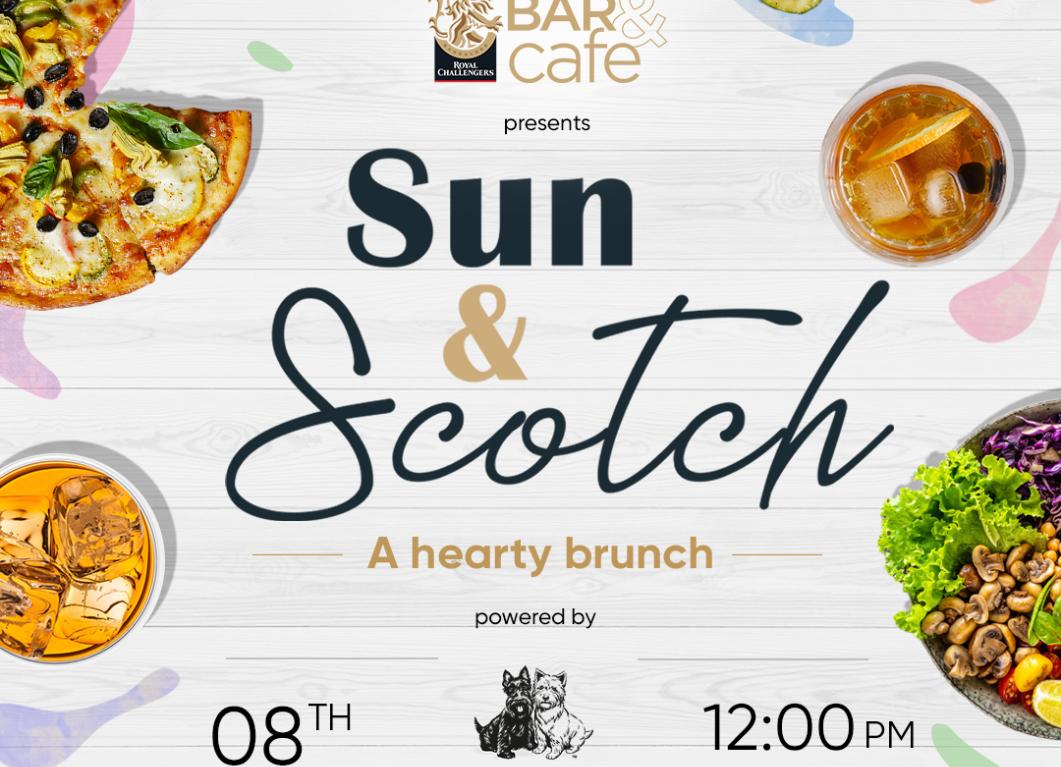 Introducing Sun & Scotch: Brunch has a new address!
It's finally here! We are so excited to announce RCB Bar and Café's Sun & Scotch – one of Bengaluru's only premium Saturday brunches – launching on October 8.
A brunch is no longer just an event; it has evolved into a lifestyle with chic cocktails, great music and of course, delicious cuisine. Today, Bengalureans have endless options when it comes to a Sunday brunch. From bottomless celebrations to sushi Sundays, the city's brunches are iconic. And with our new Saturday brunch, you no longer have to wait till Sundays for the perfect, relaxing day.
Sun & Scotch is a high-energy, full-of-life experience. Emulating a backyard picnic on a gorgeous Bengaluru day, our brunch is the place to be! Featuring immaculate dishes from top chefs and delectable artisanal cocktails by the biggest names and brands in the industry, Sun & Scotch will take place every Saturday from 12pm onwards. 
To give you a unique culinary experience and introduce you to new gastronomic landscapes, a celebrity chef will take over our kitchen once a month. You can expect a full-course buffet from national and international celebrity chefs, paired with exclusive cocktails. Need we say more?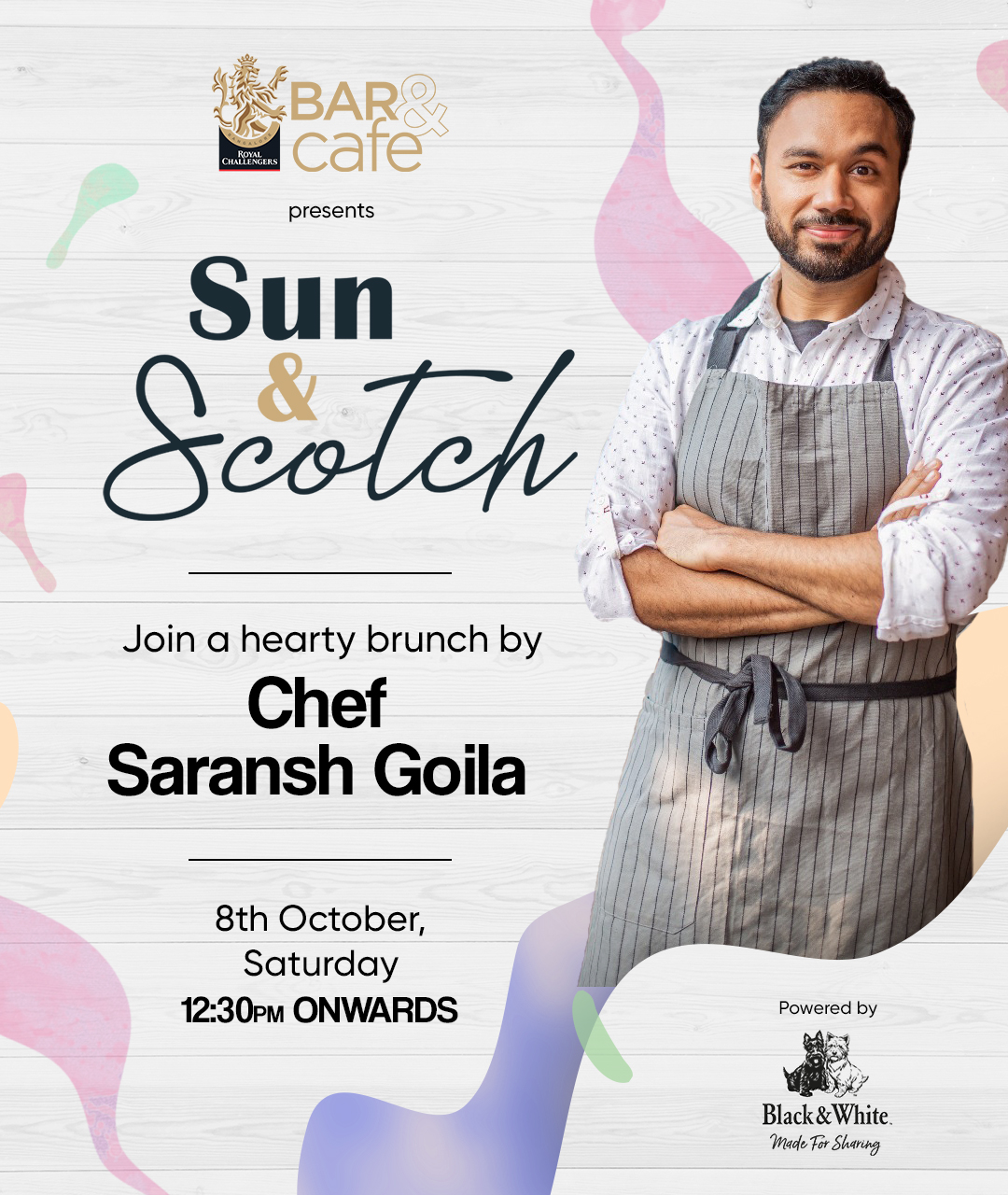 To kick things off, we are excited to have Chef Saransh Goila launch the brunch with the theme, 'Global Cuisines in Indian Flavours.' Chef Goila, also known as the 'Sadak Chef', is one of India's youngest celebrity chefs. His famous dish, "Goila Butter Chicken," was featured on MasterChef Australia, which led him to start a series of restaurants after the famed dish. Chef Goila was also a part of Forbes 'Celebrity 100' in 2019 and was listed in the 'Top 10 Chefs in India'. He was named Healthy Chef of the Year by the TV channel FoodFood. His book, 'India on my Platter,' a food travelogue about his experiences with cuisines across the country, led him to be awarded by the Indian Hospitality Congress and Limca Book of Records for being the first Indian Chef to travel 20,000 km by road in 100 days.
Chef Goila's brunch will take place on Saturday, October 8th from 12 pm onwards at RCB Bar and Café, Museum Road. Trust us, this is one you don't want to miss!
Reservations are open. Call 99809 99944 to book now.