Virat Kohli is the boss: Ravi Shastri
30 Mar, 2020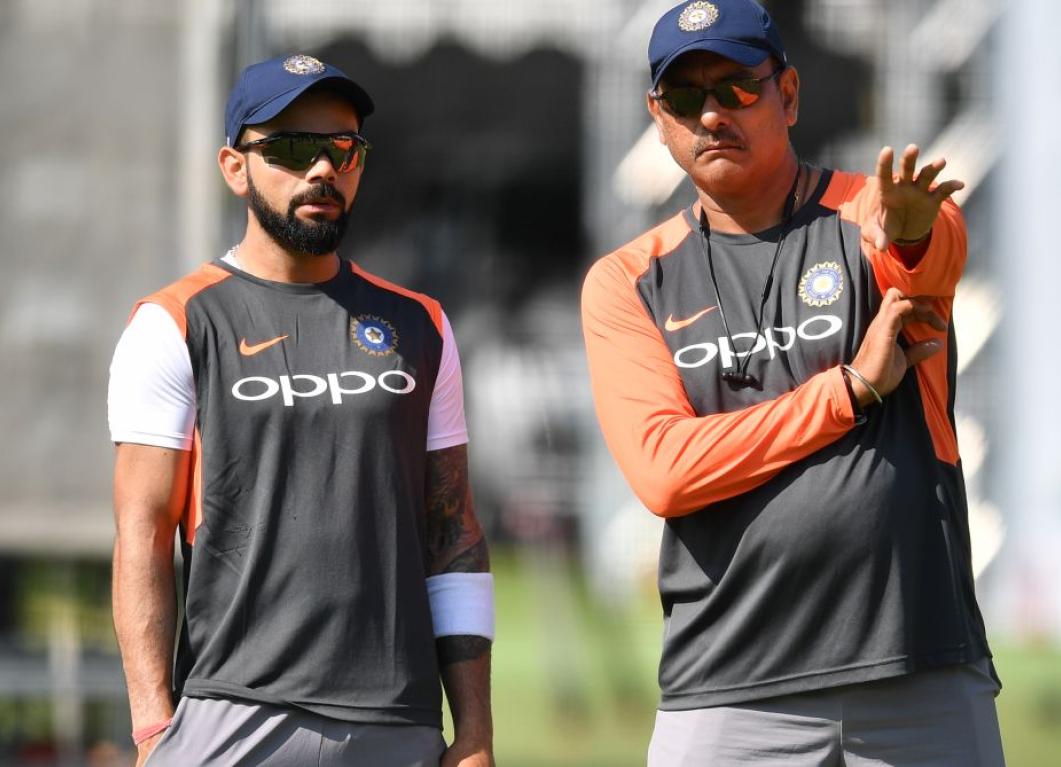 Virat Kohli is the boss: Ravi Shastri
The Indian team has enjoyed great success, both at home and overseas in recent times. Ravi Shastri, who took over the reins from Anil Kumble after the Champions trophy in 2017 and the India skipper Virat Kohli have formed a strong working relationship that is apparent. During Shastri's tenure, India have not only become the top-ranked Test team in the world, but are also the second-best ODI team in the ICC rankings, only behind the current world champions England.
Shastri, speaking to Sky Sports, stressed on the importance of letting the captain call the shots on the field. "The captain is the boss, I always believe that. The job of the coaching staff, as far as I'm concerned, is to prepare the guys in the best possible way to be able to go out there and play brave, positive, fearless cricket. The captain leads from the front. Yes, we are there to take off the burden but you leave him to do his job in the middle. The captain sets the tone and is encouraged to set the tone. In the middle, he controls the show," Ravi Shastri said.
Virat Kohli has gone through a physical transformation over the past few years which has taken his game to another level. His journey towards being one of the fittest players in world cricket is one that not only sets an example for budding cricketers, but also to his own teammates. Ravi Shastri appreciated the effort Virat has put in and credited him for setting a precedent for the rest of his colleagues to emulate. 
"When you talk about fitness, the leadership came from the top and that is Virat. He is not a guy to mess around. He woke up one morning and said if 'I want to play this game I want to be the fittest player in the world and compete against the best in all conditions' and he let his body go through one hell of a lot.
"It was not just the training but the sacrifices he made with his diet. I could see that change happening all the time. He got up one day and said 'Ravi, I'm vegetarian!'
"When he sets those standards, it rubs off on others. Test cricket for us is the biggest form. It's the benchmark. We want to set standards."
It would be safe to say that the Indian skipper Virat Kohli and the team's head coach Ravi Shastri enjoy a healthy relationship that has transformed into on-field success.