World Photography Day: Five images that will stay immortal in the history of Indian cricket
19 Aug, 2022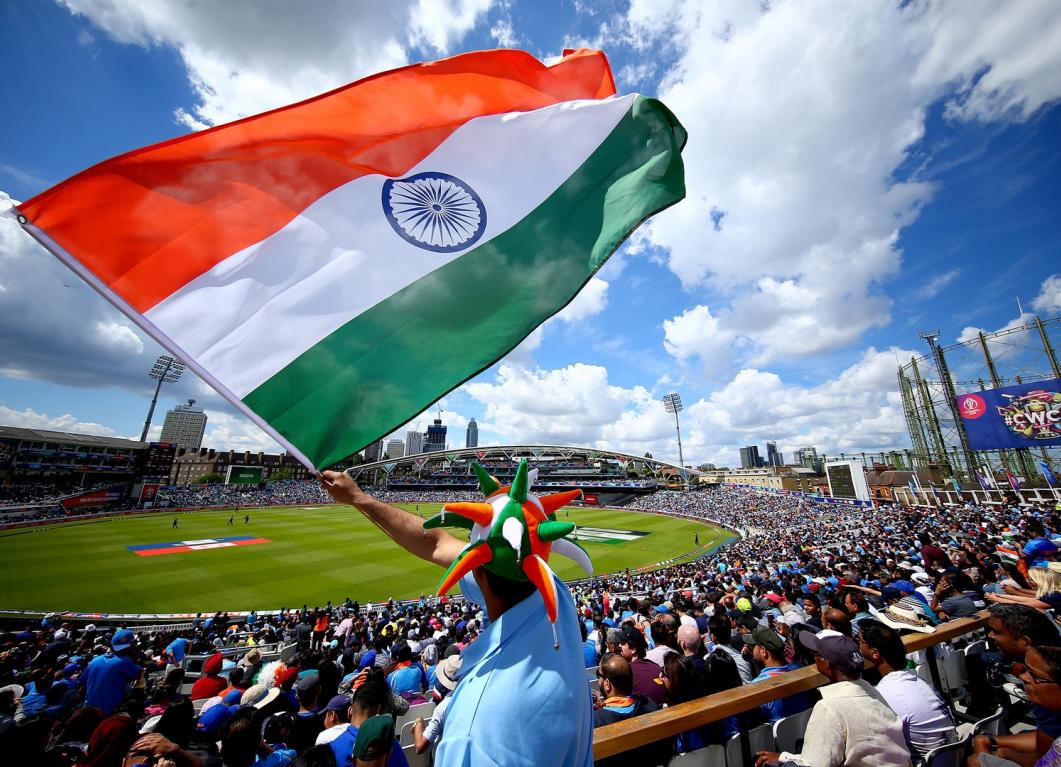 World Photography Day: Five images that will stay immortal in the history of Indian cricket
It is World Photography Day and no matter how many words we stitch together to describe a moment of pride, madness, history and chaos, it would not find its conclusion unless there is an image at the end of it.
Be it the iconic colours in a picture or that special moment where the world came to a standstill, a single snap has a gazillion tales to narrate and not every day do you get to hear them come alive. As we celebrate World Photography Day, here is a photo essay of five cricketing snaps of the Men in Blue penning history, sparking revolutions and slaying Titans.
April 2011 #MSDhoni played his most memorable match.

A winning unbeaten knock of 91* against Sri Lanka in the 2011 World Cup final to help India lift the trophy after 28 years.#ThankYouMSDhoni pic.twitter.com/bvyyoaGQaN

— BCCI (@BCCI) August 16, 2020
Team India had to wait a staggering 28 years before the interminable pangs of an ICC World Cup Trophy drought would finally meet its end. After a string of valiant crests and troughs being braved, India was up against mighty Sri Lanka in the final. Chasing 276, India had already lost Sachin and Sehwag early, two of the most vital Indian cogs throughout the tournament. However, a Gautam Gambhir special laced with a resolute cameo from Virat Kohli, an unbeaten match-winning 91 from MS Dhoni and a steady finish from Yuvraj Singh shattered the chains of despair for the Indian fans as they screamed their way through an era of pain and reached the Promised Land, leaping, crying, celebrating maniacally as the throes turned into celebrations like none other. Here's to the snap that brought the nation together in unison, celebrating the history and present alike.
Sachin Tendulkar's coach, Ramakant Achrekar, watches him get his 100th century #SRT100th100 @sachin_rt pic.twitter.com/TvQpu6qZYv

— Sachin Tendulkar Fan Club (@OmgSachin) March 16, 2017
It is always a very special bond between a preceptor and his protégé. Sachin Tendulkar, the man who left the world in utter awe, started his cricketing journey under a man called Ramakant Achrekar. Little would he have known that the 16-year-old kid who was called up to the Indian side after there were words of him being special, would eventually end up being the God himself. It isn't just experience that ennobles the honour of the almighty to an individual. It needs something very special and it came in a losing cause but it came nonetheless as Mirpur stayed witness to history. In this snap, the man who made the God proudly celebrates his special student's world-shattering feat that would need something extraordinary to be paralleled.
#OnThisDay in 2002, Yuvraj Singh and Mohammad Kaif put on 121 for the sixth wicket in the NatWest Series final at Lord's to resuscitate India's chase of 326 against England.

India eventually won by two wickets in the final over in one of the great ODIs. pic.twitter.com/UNYSQAZLc6

— ICC (@ICC) July 13, 2019
Let's just say that this image laid down the marker for what was about to come in the next two decades; the aggression that would take the world apart, one country, one match and one series at a time. After being humbled by Andrew Flintoff's shirt-waving celebrations at the Wankhede and Naseer Hussain's spat with Sachin in the Test series between India and England earlier in the year, the Men in Blue travelled to the English shores to participate in the Natwest Trophy. After a roller-coaster ride throughout the series, the two teams met at Lord's to settle the scores once and for all and the Indian bowlers were taken to the cleaners by the English skipper, Naseer Hussain and Marcus Trescothick. India was off to a blinder as Sourav Ganguly spearheaded the battery but would soon find themselves stuttering desperately with half of their batting order crumbling to dust in a span of 50 runs. Only if the English forces would have known the kind of pandora's box that they ended up opening, they would have probably thought twice of their nasty arrangement with fate. Yuvraj and Kaif stitched together an era-bending partnership that threw England off their scent and a late onslaught from Harbhajan Singh and a negligible yet impactful couple from Zaheer Khan left Lord's prancing in history. This picture is the culmination of a historic enterprise that shattered the English spirits in the latter's backyard.
Another one from the 1983 World Cup final ... India's fielders rush to congratulate a jubilant Kapil Dev after he removed Andy Roberts. This was the last shot on the film, hence the slight light spillage ... pic.twitter.com/ub1lgRuyRx

— Historic Cricket Pictures (@PictureSporting) June 25, 2022
"Maar ke marne ka hai", said Syed Kirimani to the former Indian World-Cup winning captain, Kapil Dev when India had no hopes in hell, with a victory being a mandate and Zimbabwe swallowing the Indians for breakfast. What followed, however, was rampant stuff from the folklore and the contests that ensued saw underdogs clawing, nibbling, biting and hollering with everything that they had, to eventually emerge as the hellhounds that slew giants. Kapil Dev was the man who led the Indian team to the inimical English shores with very little belief as they were facing West Indies, Australia and Zimbabwe in the group stages. But then destiny being cruel as it ever was, had its last laugh as India started their campaign with a soaring win against West Indies. The battle continued with a thousand questions raining hailstones upon a scared yet famished Indian side. They dragged, pushed, warred and did everything that a man can do to eventually reach the finals where they had to confront the Caribbean colossus. Hoping against hope, they fought with clenched fists, teeth grinding against each other and blood on their mind. Eventually in a slugfest starring men and Gods, the former would prevail, leaving the world shocked, the nation in incredulity and a belief in motion. This snap shows Kapil Dev celebrating after removing Andy Roberts in the final, egging India closer to the finish line.
India winning the 2007 #T20WorldCup Final is the winner of the @postpeapp Greatest Moments match-up 9️⃣ pic.twitter.com/pjxpzYooua

— ICC (@ICC) September 24, 2021
They called this a game of mavericks, they called this a game of rebels and they called this a blasphemy for the sacrilegious that would eventually end cricket once and for all. Sadly, they were wrong. It was a new dawn, it was blue dawn and it was the start of unwavering faith that would continue for ages to come. Team India rolled into the tournament with intermittent bursts of highs and lows but a team that had very little experience of playing the shortest format of the sport were already creating ripples. Despite, the limited experience, in an era where T20I cricket was more about experimentations and wild swinging of the willow, India never had a dearth of hitters. A team that comprised the likes of Sehwag, Dhoni, Gambhir, Rohit and Yuvraj was definitely primed for a fine finish. The world stood in awe as India carved their way to the finals to book a second date in the campaign with their arch-rivals, Pakistan. The target was minimal but the Indian bowlers, led by RP Singh and Irfan Pathan crippled the Men in Green early which made it a mountain to climb for the latter. With the drift and seam in place, despite Misbah's late revolution, Dhoni's masterstroke in the dying embers, bore fruit as Team India romped to the finishing line, pipping past Pakistan to pen antiquity that would always stay etched as the first ever T20I World Champions. This snap is the perfect synonym of firsts when everyone would speak of T20I history across the aeons.