Washington Sundar surges past Suresh Raina and Kapil Dev in the record books with a blitz against New Zealand
25 Nov, 2022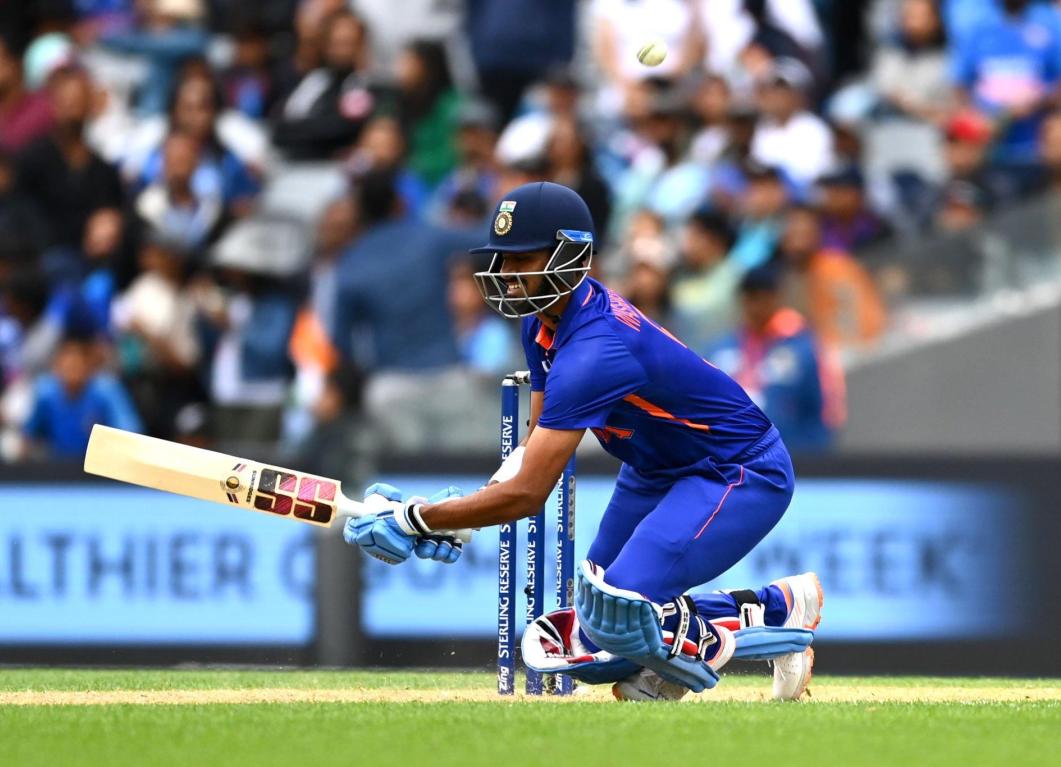 Washington Sundar surges past Suresh Raina and Kapil Dev in the record books with a blitz against New Zealand
As India continues to battle on the distant shores of New Zealand, their batting unit had a fine start to the ongoing ODI series as they put up a significant 306 batting first.
Shikhar Dhawan and Shubman Gill showed good command for the opening stand as both scored half-centuries, while Shreyas Iyer was the man of the day, hammering a crucial 80.
However, stunning everyone, former RCB all-rounder Washington Sundar upped the ante for India as he conjured a thunderous 37 off just 16 balls, spearing India's battery at the death.
As the numbers suggest, he fired home these runs at an impeccable strike rate of 231.25 to help India cross the magical 300-figure mark.
Inflicting a denting blitz on the Kiwi bowling lineup, Sundar surpassed Suresh Raina's record of smashing the fastest 30+ score by an Indian on New Zealand soil. Raina formerly registered 211.11 as his strike rate when he scored 38 off 18 balls in the 3rd ODI of the series in 2009.
Sundar also left behind India's World Cup-winning captain, Kapil Dev, as the latter had notched himself up a staggering strike rate of 206.25 in 1992.
At the end of the Indian innings, Sundar said in an interview, "It really worked today, it was great to get some runs. I have to let my instincts go through, I also plan my shots; there's a program. It's important to get the timing right, along with the power. It's a par score; if we bowl well, we'll be able to win this."