There are certain priorities we need to give to certain white-ball tournaments: Rahul Dravid
25 Jan, 2023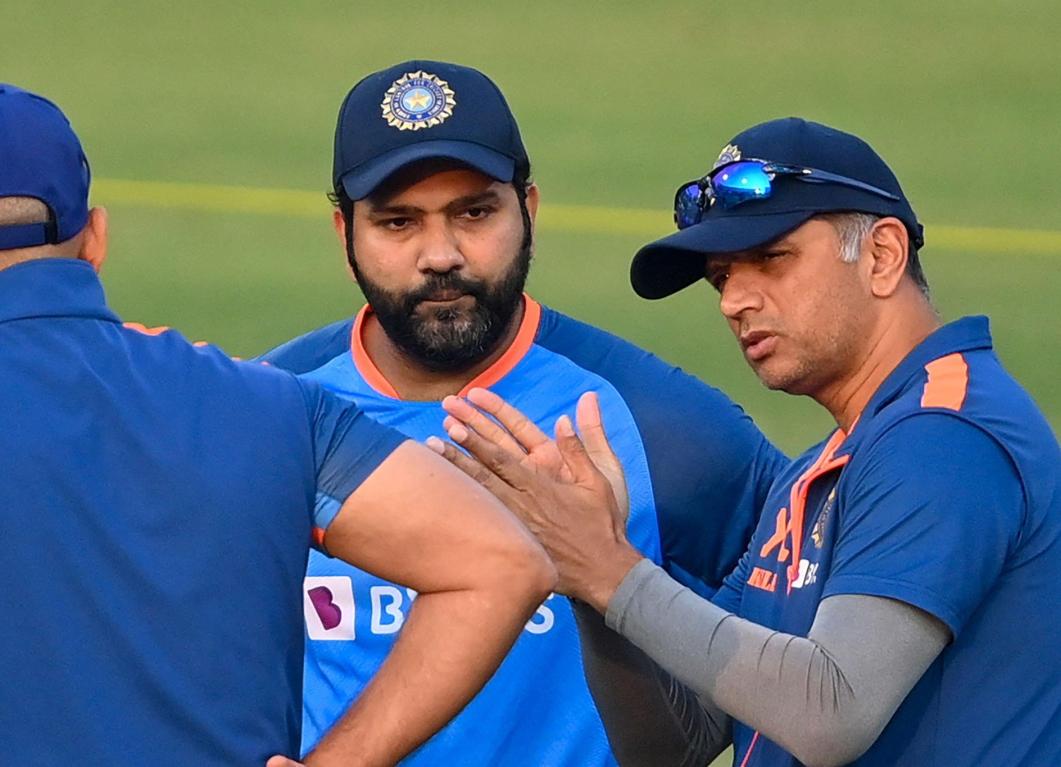 There are certain priorities we need to give to certain white-ball tournaments: Rahul Dravid
With the ODI series already sealed 3-0 emphatically, the Men in Blue will be hopeful of inflicting similar damage in the shortest format of the game.
Now there have been a few questions about the absence of Virat Kohli and Rohit Sharma for the T20Is. India's head coach, Rahul Dravid cleared the air once and for all. The Indian preceptor believes that the duo has done a pretty decent job in the last couple of series and now it shouldn't be surprising if they are being rested for a while.
Talking in a media interaction for the ongoing series between India and New Zealand, Rahul Dravid shed some light on what can be the possible posterity for the experienced duo of Rohit and Virat.
Highlighting the playing frequency of Virat Kohli and Rohit Sharma, Rahul said, "There are certain priorities we need to give to certain white-ball tournaments. So the priority after last year's T20 World Cup has been these six games and Virat has played all these six games and he will get a bit of a break along with Rohit."
He also addressed another burning debate at the moment that talks about India's split captaincy. The Indian coach said, "Not that I am aware of (India adopting split captaincy). That's a question you need to ask the selectors but as of now, I don't think so."
It will be interesting to see how India surges ahead in a year that would feature a lot of ODIs coming up, especially as a lead-up to the World Cup and how the Men in Blue shuffle between their players to manage the workload properly.