KL Rahul and Ravindra Jadeja propel India to 1-0 series lead after a stuttering start to a modest chase
18 Mar, 2023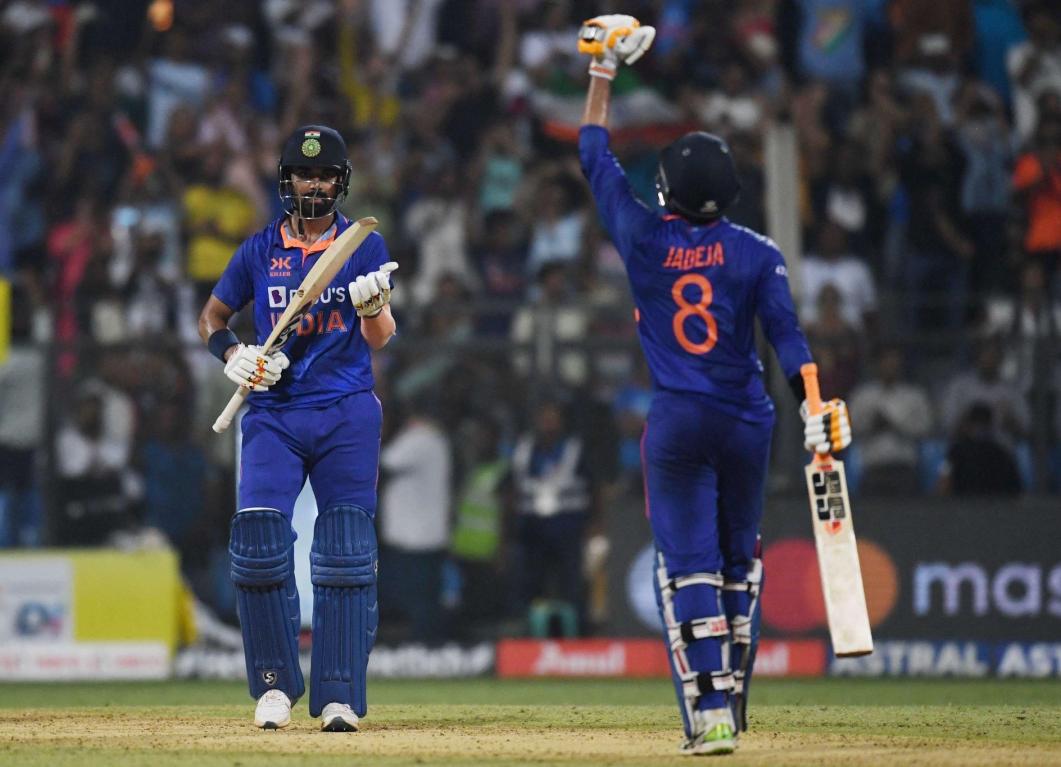 KL Rahul and Ravindra Jadeja propel India to 1-0 series lead after a stuttering start to a modest chase
Following a very eventful Test series, the ODIs started with a banger too at the Wankhede Stadium, with India and Australia playing out a thrilling encounter in the tournament opener. Both sides started on pretty bumpy notes and while Australia faltered with the bat, India arrested the decline during the chase and turned it into a theatrical flourish and a grandstand finish.
Winning the toss for the series opener, India opted to bowl first and Mohammed Siraj led the charge for the Men in Blue with an absolute screamer that razed through the defences of Travis Head. Mitchell Marsh and Steve Smith did manage to steer the Aussie ship away from an immediate ordeal but once Hardik Pandya got the better of the Australian captain, the road became slightly smoother for the Indian bowlers.
Marnus Labuschagne and Josh Inglis did try and help Mitchell Marsh out as much as they could in getting him to his desired destination of trying to keep the Australian ship afloat but at the end of it all, it seemed inconsequential barring the fact that it helped the visitors post a warring total on the scorecard.
The fast-bowling duo of Mohammed Shami and Siraj bagged 6 crucial wickets between them while Kuldeep Yadav, Hardik Pandya and Ravindra Jadeja claimed the other 4. What seemed like a modest fight till the middle overs fizzed away into a meek submission from Australia as India skittled them out for 188.
However, India's start was all over the place as they lost three quick wickets in Ishan Kishan, Virat Kohli and Suryakumar Yadav, leaving them stuck at 16/3. Shubman Gill did get a start but couldn't really capitalize on it as Mitchell Starc left India reeling in agony.
It was KL Rahul and Hardik Pandya who eventually put their foot down and threw everything in their arsenal at a marauding Australian bowling unit as India started clawing their way out of decadence. The partnership of KL Rahul and Hardik Pandya added 44 runs for the 5th wicket played a major hand in getting India out of trouble.
Eventually, it was Ravindra Jadeja and Rahul who would help India navigate the treacherous shores plagued by the Australian bowlers with their weapons bared and get them through to the promised land. The duo would knit together a crucial partnership of 108 runs for that 6th wicket that would see India home with more than 10 overs to spare.