India go 2-1 up after thrashing England at the Oval
07 Sep, 2021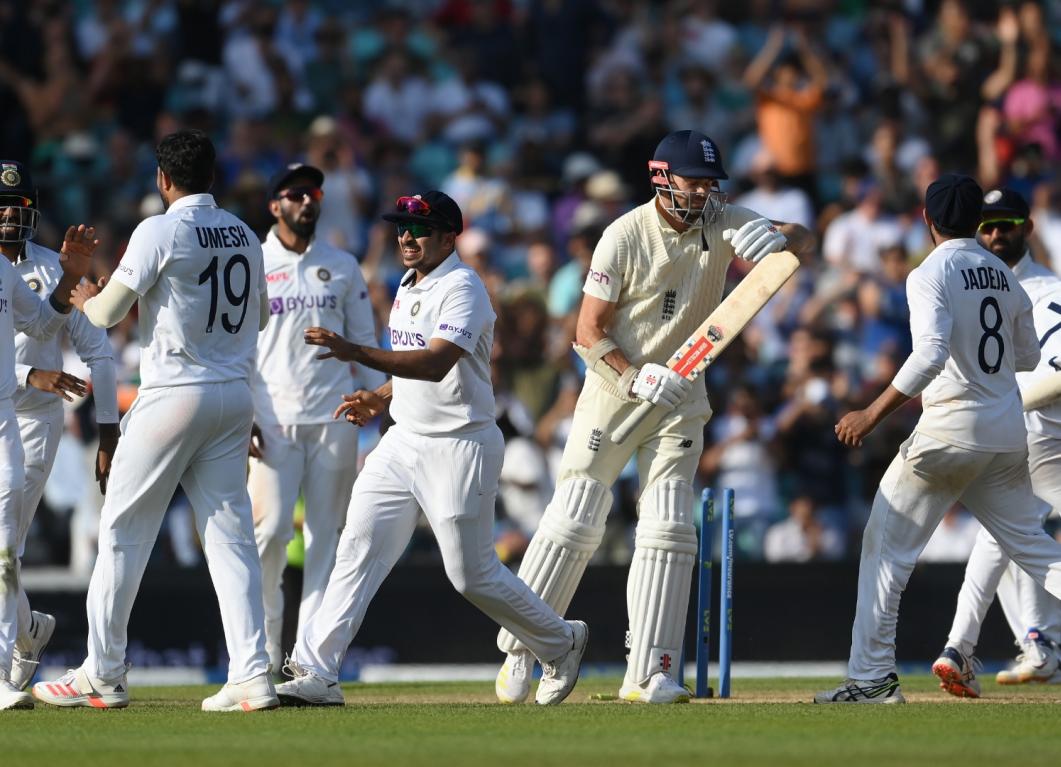 India go 2-1 up after thrashing England at the Oval
It's an aberration to see a side which was 127/7 after being asked to bat in overseas conditions return victor with 157 runs by the end of the proceedings. But that is what this Indian team under Virat Kohli has been doing of late. Turning rare into usual. Of course, there have been bumps on the way - like the loss in Leeds – but they have not allowed those losses to play on their mind for long.
Oval Test was a testament to the belief that this Indian side has. After being asked to bat, all they could manage was 191 – a score which once looked beyond them, before Shardul Thakur did some unbelievable willow wielding.
By the time England came to bat, conditions had flattened to make it a batting paradise, so the hosts made the best use of it, securing a 99-run lead to put India into a dark corner.
But thanks to the resilience of the Indian unit, some world-class batting from Rohit Sharma, who scored his first overseas Test ton in the game, the tourists recovered. They not just recovered but by the time the game headed towards the end of day 4th, they were in the driver's seat.
However, England were not going to give up so early. The opening stand between Rory Burns and Haseeb Hameed made sure that they ended Day 4 unscathed. But Indian bowlers in the last few years have cracked the code of ending the resistance of batting units on the fifth day.
Buoyed by roughs on the track and hint of reverse swing, they pushed England into the corner, especially during the second session.
The hosts did not have answers which could bail them out of trouble against one of the most dominant bowling line-ups ever in the history of Indian cricket. With Joe Root falling to Shardul Thakur, their hopes of getting away with a draw were crushed and India sealed a handsome 157 run victory to go 2-1 up in the series.