I try to take as many wickets as I can with the new ball – Mohammed Shami
16 Nov, 2023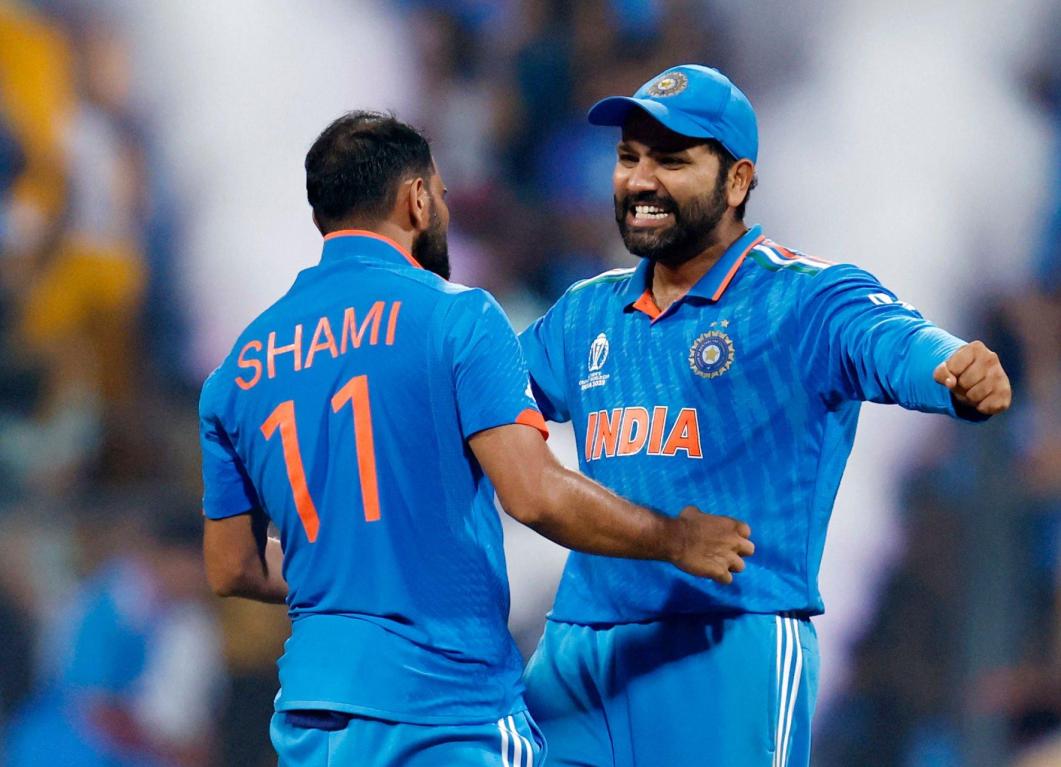 I try to take as many wickets as I can with the new ball – Mohammed Shami
Mohammed Shami leapfrogged Adam Zampa with an absolute swashbuckler of a display as his seven-fer left New Zealand in absolute shambles while he also surged to the top of the wicket-taking list, clinching 23 wickets so far in World Cup 2023.
He was also named the Player of the Match for an extraordinary showdown that turned the game on its head. His prized exploits included the likes of Devon Conway, Rachin Ravindra, Daryl Mitchell, Kane Williamson, Tom Latham, Tim Southee and Lockie Ferguson.
Shami opened up at length in the post-match presentation, where he divulged his strengths and how he tinkered with the rudimentary ever so slightly to make life a living nightmare for the Kiwis on a track that had very little on offer.
He said, "I was waiting for my turn. I wasn't playing much white-ball cricket. I had in mind, we talk about a lot of things like yorkers and slower balls. I tried to take wickets with the new ball. I try to take as many as I can with the new ball."
Shami further added, "I dropped the catch of Kane. I felt bad. I tried to take pace off. They were playing their shots. So, I took a chance. The wicket was good. There was the fear of dew. The grass was cut off nicely. The runs were enough."
He concluded by talking about the impending dew factor and what it felt like to qualify for the finals after 12 long years, stating, "Had dew come in, things could have been bad. The slower balls might not have worked. I feel amazing. This is a huge platform. We lost in the semis in the 2015 and the 2019 WC. Looking to cash in with the chance I have been given. We don't know when all of us will get a chance like this again."