I don't think the quality of batting was up to standards: Virat Kohli
26 Feb, 2021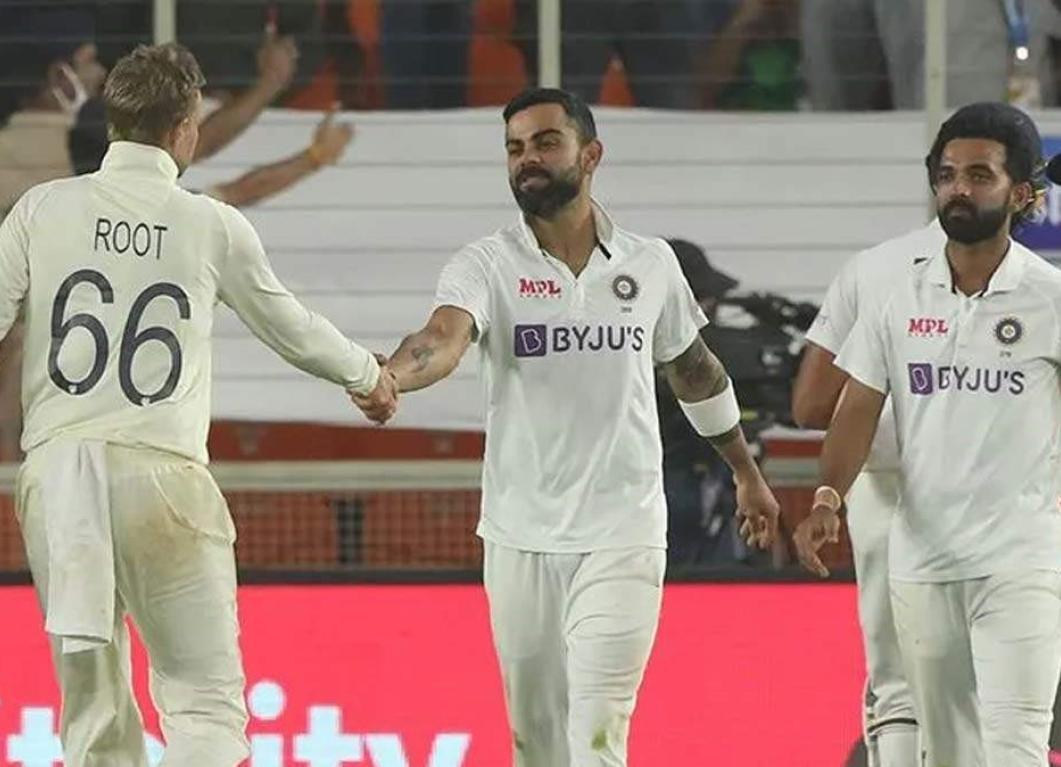 I don't think the quality of batting was up to standards: Virat Kohli
India completed a 10-wicket victory against England on Thursday to take the lead of 2-1 over the tourists in the four-match Test series. This result means that the Three Lions are officially out of the World Test Championship final qualifying scenario. It's worth noting that the five-day match ended in just two days of play, and this was the second time Team India had achieved this feat.
Speaking at the post-match presentation, India skipper Virat Kohli opined about batting quality which wasn't up to the mark. 
"To be honest, I don't think the quality of batting was up to standards. We were 100 for 3 and then got bowled out for less than 150. It was just the oddball turning and it was a good wicket to bat in the first innings. It was bizarre that 21 of the 30 wickets fell to straight balls, Test cricket is about trusting your defence. Lack of application ensured it was a quick finish."
A fair bit of banter within the team where the pacers were given pretty less of work to deal with. While the spinners were completely in the driver's seat for the entirety of the third Test match.
"(Jasprit) Bumrah said I am getting workload management while playing. Ishant (Sharma) said I am playing my 100th game and still don't get to bowl. I have never experienced this before. A bizarre game which got over in 2 days," he said.
The local boy, Axar Patel, who was playing his second test, bagged a twin 5-wicket haul and ended with 11 scalps to his name.
"Bowls it quicker and from a bigger height as well. I don't know what it is with Gujarat and producing so many left-arm spinners. You just cannot sweep this guy but you also can't keep defending as he would just keep bowling at you. If the wicket has something in it, Axar is very lethal," Kohli commended Axar Patel.
Ravichandran Ashwin became the fourth Indian bowler to pick up 400 Test wickets. The veteran spinner is now the second-fastest (77 matches) cricketer to reach the 400-wicket mark in Tests.
"I think we need to stand up and take notice of what Ashwin has done. In Tests, he is a modern-day legend. As a captain, I am so pleased he is in my team. We have to be ready for the hard grind. Few days extra off with a hectic schedule is welcoming," Kohli remarked.