He is definitely a starter for the World Cup: Dinesh Karthik on Shikhar Dhawan's spot in the Indian ODI team
24 Nov, 2022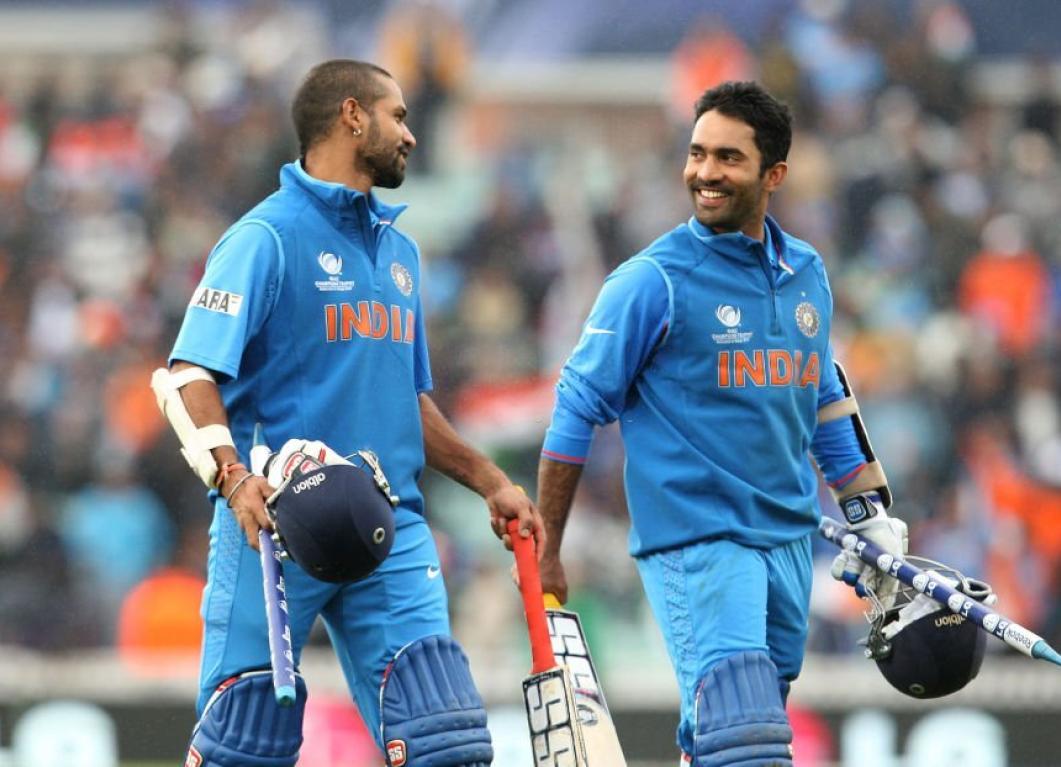 He is definitely a starter for the World Cup: Dinesh Karthik on Shikhar Dhawan's spot in the Indian ODI team
As India prepare to take on New Zealand for a three-match ODI series after a triumph in the recently concluded T20Is, Shikhar Dhawan will be taking over as the captain of the Indian cricket team.
With Virat Kohli, KL Rahul and Rohit Sharma rested for the tour, it will be a major responsibility on the shoulders of Dhawan to spearhead the Indian battery on the hostile shores of New Zealand.
Ahead of India's first ODI against New Zealand, RCB's Finisher Supreme, Dinesh Karthik spoke at length about Shikhar Dhawan's longevity and why he is going to be a vital cog in India's plans. Talking to Cricbuzz, Karthik said, "From the kind of vibe that I get, he is definitely a starter for the World Cup; otherwise, they wouldn't be having him around. He's obviously on the other side of 30. They could easily move on from him. Just the fact that they have him shows that they are very keen about having him in the ODI team and he's been a gun player in ICC tournaments, somebody who rises to the occasion and he has played at a fair clip consistently."
He further added, "Even in the 2019 World Cup, he really did well till he got injured. So, he's somebody you can bank on unless something drastically changes in terms of his form completely falling out. He is somebody whom you can trust as an opener, knows his game plan, uses his crease very well."
Dinesh Karthik is no stranger to proving that age is just a number and that experience matters, as he had a fine 2022 which saw his return to the national side and earned him the prized call in the Indian squad for the T20 World Cup.