Glenn Maxwell reveals gruesome details of his fracture
22 Nov, 2022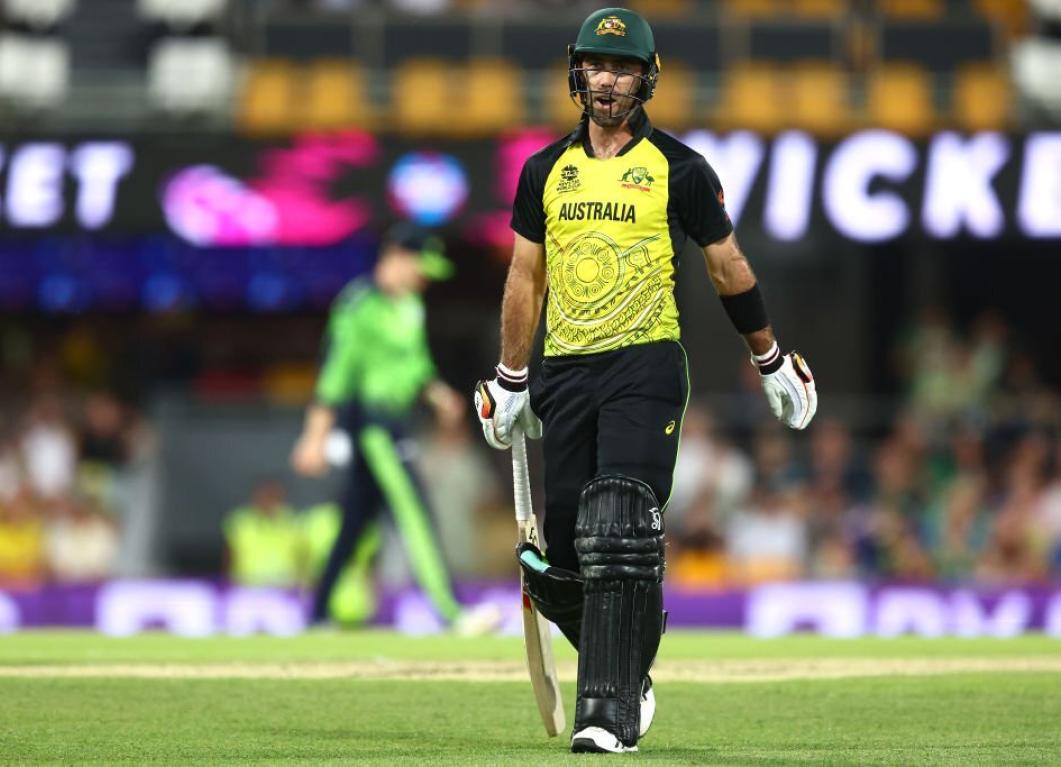 Glenn Maxwell reveals gruesome details of his fracture
One of the most dominating all-rounders in recent times to have reigned supreme in white-ball cricket, Glenn Maxwell suffered a freak accident in an innocuous birthday party that has now jeopardized his possibility of featuring in the Australian squad that will be flying down to India for an all-important Test series which could possibly settle the fate of the WTC finalists.
There is also a lot of blur surrounding Maxwell's return during the IPL. Talking on Cricket Australia's Unplayable Podcast, Maxwell revealed the gruesome details of how he fractured his fibula and how the big-hitting Australian has been recuperating from such a grizzly accident.
Speaking about the tragic unravelling, Maxwell said, "One of my mates, who was also one of my schoolteachers, we were laughing about something and I pretended to chase him off somewhere. I reckon we both took about three or four steps out there, and both slipped at the same time. I just got my foot stuck a little bit, and he fell, unfortunately at a really bad angle and landed straight on my leg."
Maxi continued, "It just snapped. I heard and felt every part of it. It was pretty painful. I was screaming a bit and he was like, 'please tell me you're joking, please tell me you're joking'."
The Big Show lay on the ground, crying for almost 50 minutes where his friends had to shelter him before they could drive him to the hospital for any possible treatment.
Describing the agony that he went through, the Australian said, "I probably didn't sleep for two days while I was in agony. It was a pretty horrible couple of days. My wife was unbelievable through it all."
Maxi revealed further details of the snap, stating, "I shattered my fibula. So that one I think was the first snap I heard. It was snapped in half, but it also shattered through the bone. There was a bit of a chip off the tibia as well [and] I ruptured all the ligaments on top of my foot as well…the syndesmosis ligaments, they're all ruptured. I did a good job of it for such an innocuous thing."
Not really happy with the injury and the prolonged recovery period that comes with it, Maxwell said, "This is the frustrating thing about it all - I've done some dumb things on the field, some dumb things off the field, and I've never even come close to injuring myself. To do something so innocuously, it's just frustrating. It was just a nothing incident. The number of times that I've jumped into a pool and gone, 'that was probably a bit shallower than I thought', and not had even a scratch, not even a bruise or anything, not even a rolled ankle. It was just a little bit slippery, and all of a sudden there goes a couple of months."