Chris Morris explains reason behind ABD batting lower down the order against KXIP
16 Oct, 2020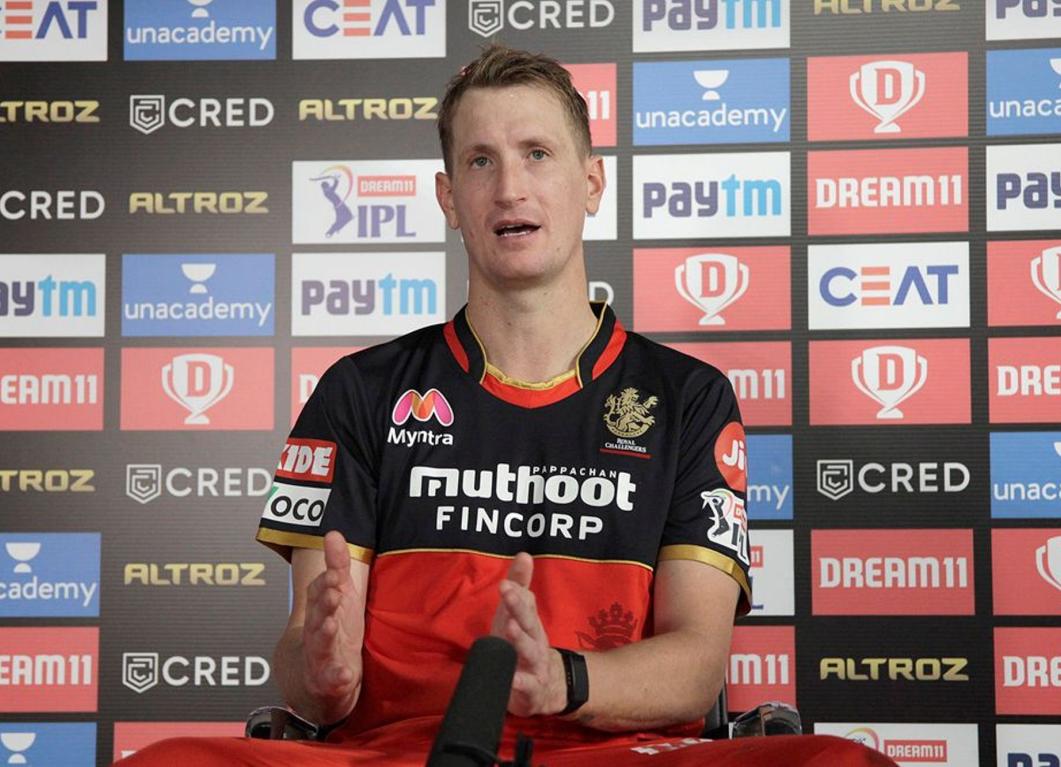 Chris Morris explains reason behind ABD batting lower down the order against KXIP
Kings XI Punjab beat Royal Challengers Bangalore by 8 wickets on the last ball of the match. Batting first on an unfriendly batting pitch at Sharjah, RCB put up a respectable total of 171-run on the board in their 20 overs of play.
RCB all-rounder Chris Morris who played a cameo of 8-ball 24 runs appeared at the post-match press conference said, "It was probably with the spinners, the left-right hand combination. It is quite difficult for a spinner or any bowler to settle when there is a left-right combination. We saw with KL Rahul and Gayle out there, it was quite difficult to keep consistent lines and lengths."
The Protean believes that if they were able to control a couple of overs in the middle, the course of the match may have been in favour of RCB.
"Sometimes it pays off and sometimes it doesn't but in saying that, the boys hit some good blows. So, not the worst thing in the world. I think we had enough runs and possibly should have defended that total. Maybe, we leaked a few boundaries and got our gameplans slightly wrong," he said.
Comeback, they did. It was KXIP's game, and they could have finished it by the end of 18 overs, but the RCB bowlers kept their nerves and brought it down to the wire.
"But to get it to the last ball, we are quite proud of the boys, they stuck in there. The game was completely gone by the time the second last over was bowled. To get to the last ball was a good achievement, I will take the positives out of that," the 33-year-old said.
"A spinner is always difficult to get away, especially someone as clever and as sly as Yuzvendra Chahal. We took a punt, we obviously used our seamers at the end and tried to get it as close as we could. But the way Yuzi changed his pace and his line was very good," he concluded.