Virat Kohli and Anushka Sharma send Instagram into a tizzy with their latest post together
19 Aug, 2023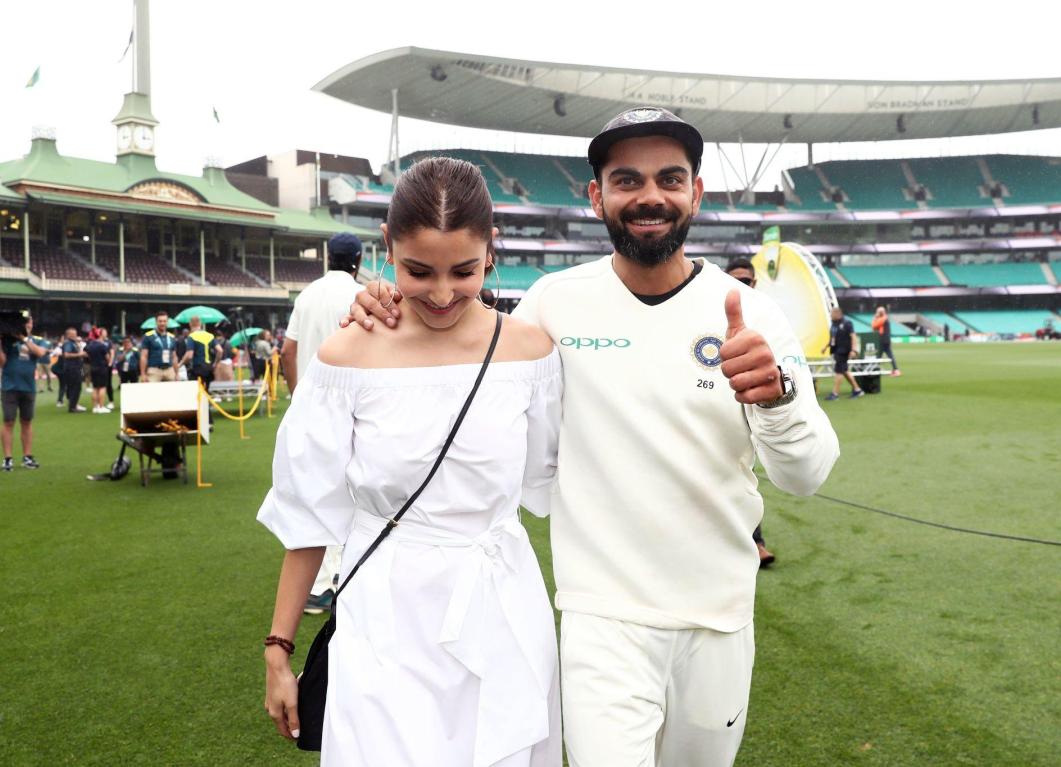 Virat Kohli and Anushka Sharma send Instagram into a tizzy with their latest post together
Virat Kohli and Anushka Sharma have always been lighting up social media with their wonderful chemistry and the duo has probably set new standards for couple goals.
Their posts include a wide array of snaps that span from playful family moments to picturesque vacation snaps. Adding one more to this list, Kohli and Anushka shared a picture of themselves standing in front of a café.
Throwing a bit of context around Kohli and Anushka's latest picture, they were sharing the frame outside a café in Barbados, eagerly skimming through the menu.
Kohli was seen sporting a black t-shirt elegantly and yet effortlessly and coupled it with floral shorts, a style statement that very few in the world can carry with grace.
Anushka Sharma, on the contrary, was adorned in a shirt dress while also showcasing her comfortable flip-flops. Recommending the café, Kohli said in the caption, "Must visit in Barbados @cafealamer18 some of the best food we ever ate."