Fast and friendly: Navdeep Saini opens up on training, IPL, and much more
23 Jul, 2020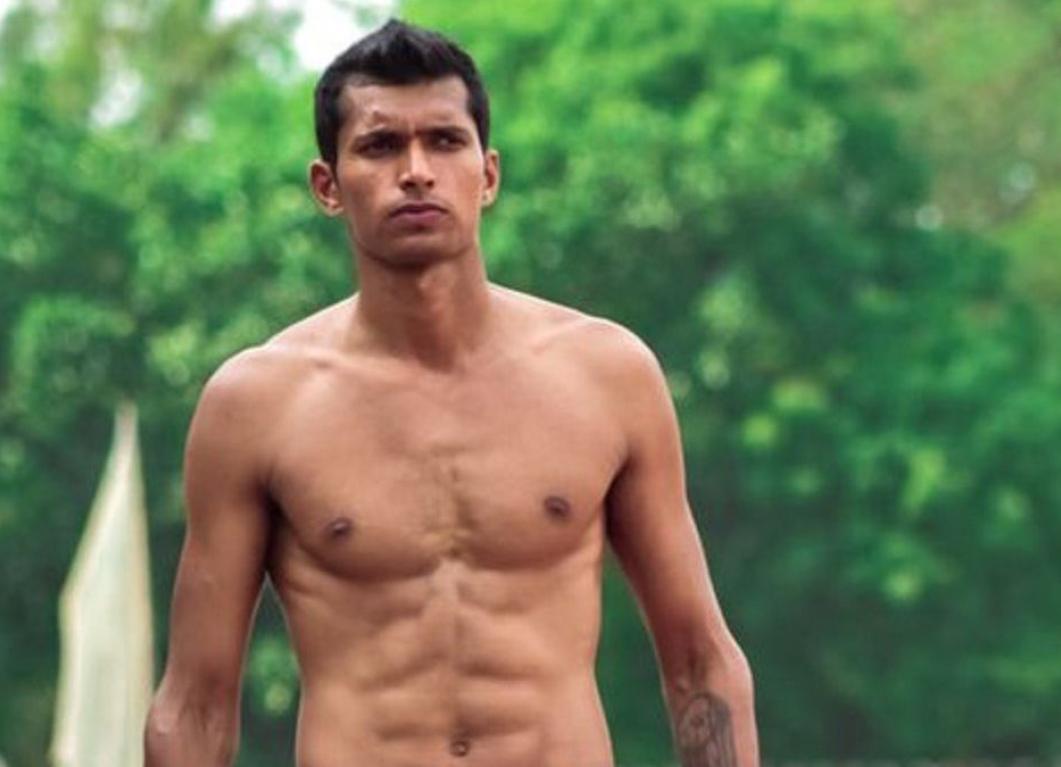 Fast and friendly: Navdeep Saini opens up on training, IPL, and much more
One of the major concerns for the BCCI and IPL franchisees was the lack of training facilities and opportunities for cricketers during the lockdown. For Navdeep Saini, the story was a little different.
"There was no cricket but my training did not stop. I am lucky that my father has a farm here which is big and I could get enough space for the exercises that I usually do," Saini told the Hindustan Times.
Saini's shirtless photos are a sensation on Instagram. His teammates can't stop talking about his ripped physique and how it helps him generate some unreal pace.
The RCB pacer has been at it ever since the lockdown restrictions were eased across the country. Fully aware of his fitness requirements and how he needs to be ahead in the race of bowling fast.
"Since Unlock 1 (announced on May 31st), I have regularly visited the local stadium for my running drills. I am a pacer and running is important for my leg strength and rhythm," added Saini.
Saini does not want to think much about the sudden halt by the COVID-19 outbreak. Instead, he wants to focus on what lies ahead.
"I am a professional cricketer. Like people do different kinds of jobs, my job is to play cricket for which I get paid. I am lucky to have that opportunity. Now, if suddenly one is told that he has to stop doing his job, somewhere it does affect mentally.
"Under normal circumstances, by this time, IPL would have been over and the preparations for the T20 World Cup would have started in full swing."
"I was living my dream, playing for India all over the world, and out of nowhere, here is a situation where I can't even go out of my house," said Saini.
Saini featured for India on New Zealand tour earlier this year and was part of the squad for the South Africa series of at home. But the fixture had to be canceled due to the pandemic.
"Can I complain? People from all walks of life are facing the same situation. So, there is no point whining. It is better that I maintain my focus, follow the process and adjust to the situation," he said.
A pacers training module and workload is completely different from other players in the team and it's important to take things slow especially after such an unplanned break.
"The kind of workload that a fast bowler has is definitely different from other cricketers. I have ensured that I take things slowly and not get injured. I had a gym set up in my house during the lockdown. I practiced to keep my reflexes intact. Whenever matches resume, the jump will not be too steep, I believe, for me," said Saini. "I am still not going full tilt at the nets. It's a gradual process."
"I can't get match practice now. So, visualization becomes very important. I have been bowling at the nets; setting my own targets, like what I would do in a particular match situation. For a professional cricketer, things like gym and diet are necessary but more important than that is maintaining the intensity that would be replicated in a match. In the current situation, I can only achieve that by thinking that I am bowling in a match," Saini continued.
Saini does not just want to focus on pace but also wants to add tricks to his repertoire which help him pick more wickets as he advances in his career.
"My forte is speed. So, variation becomes very important. Like how I would set up a particular batsman. How I can lure him into a mistake and surprise him with my speed. Another aspect is bowling long spells. Results may not come in one short spell, so I should be fit enough to bowl for a longer period," said Saini.
In the months to come, Saini will be a bowler to watch out for if the Indian Premier League, as reported by media, happens later this year.
[Hindustan Times inputs]