It doesn't stop me from being excited every year: Virat Kohli's pep-talk to RCB women ahead of WPL 2023 match
16 Mar, 2023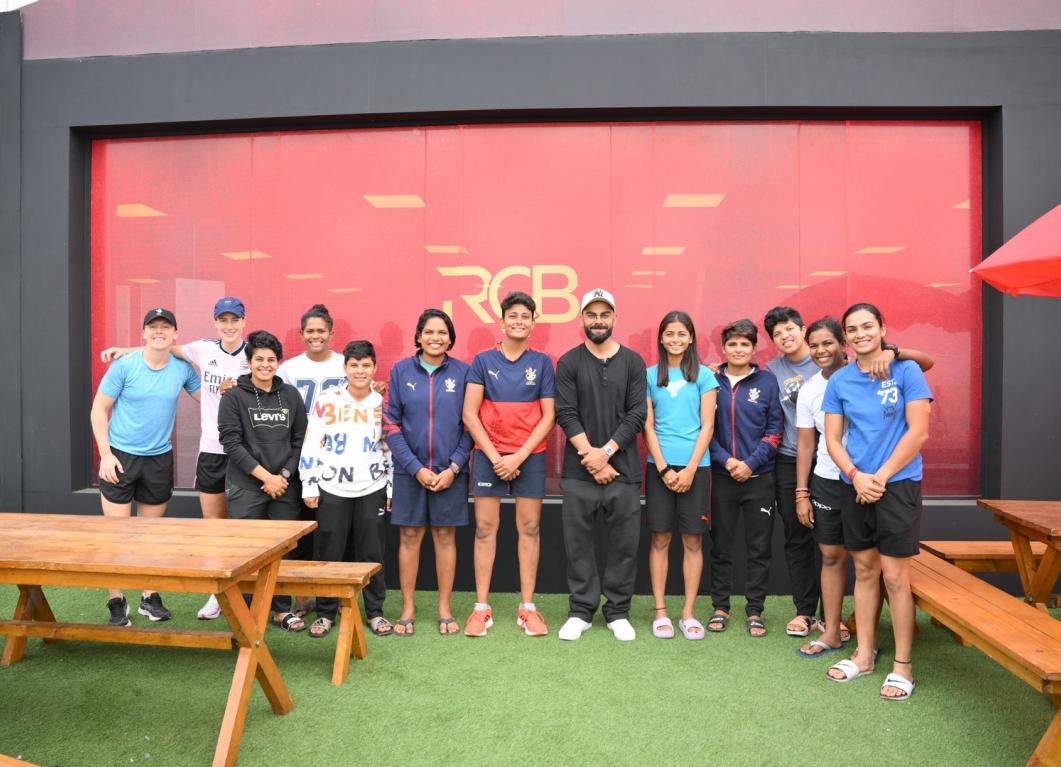 It doesn't stop me from being excited every year: Virat Kohli's pep-talk to RCB women ahead of WPL 2023 match
Virat Kohli has been a massive pillar at RCB ever since the inception of the Indian Premier League (IPL), and in a few weeks time, the star batsman will don the Red & Gold colours when the team steps onto the field for their first match of the 2023 season against the Mumbai Indians. 
With acres of experience under his belt and having faced situations where he's had to overcome multiple adversaries, Kohli was in Mumbai to address the RCB women ahead of their 6th WPL 2023 match. 
Winless from the first five matches of the season, Kohli addressed the situation and shed light on how he's not won the IPL but that doesn't take away any excitement he shows on or off the field. 
In the latest Bold Diaries video, Kohli said - "I have played IPL for 15 years and I haven't won it yet but that doesn't stop me from being excited every year. That's all I can do, that's all the effort I can put in every game, every tournament that I play. If we win, great. If we don't, I am not going to go to my grave thinking oh, if only I had won the IPL I would have been a happy man. It doesn't happen like that. Always think about the opportunity you have got rather than how hard it is because there is always a flipside that it could be worse than this."
He continued, "I still feel we have the best fans in the world only because we are always committed in every game that we play for RCB and that has been the most special thing for our fans. Now when they see us, the smile on their face tells me that there is belief in our commitment we have towards the team. There is no guarantee of giving the fans the cup every year but there is the guarantee of giving your 110 percent. That is all you can strive for."
Kohli also drew parallels to the IPL 2019 season, where RCB lost six games in a row and he faced a similar predicament. He said - "It has been a challenging season for sure and as someone who has been in RCB for 15 years, I have seen some challenging seasons. I can understand the pressure that you must be feeling. A lot of expectations come in big league tournaments. But I think it is an honour as well, a privilege to have that situation in front of you. We had a similar situation in 2019. We lost six in a row and I remember after we lost the sixth game, we had a get together in the evening. I walked in, I was the captain and I was completely gone, I couldn't feel anything."