I think it's probably how hard he works that stands out: Josh Hazlewood on Virat Kohli's work ethics
01 Jun, 2023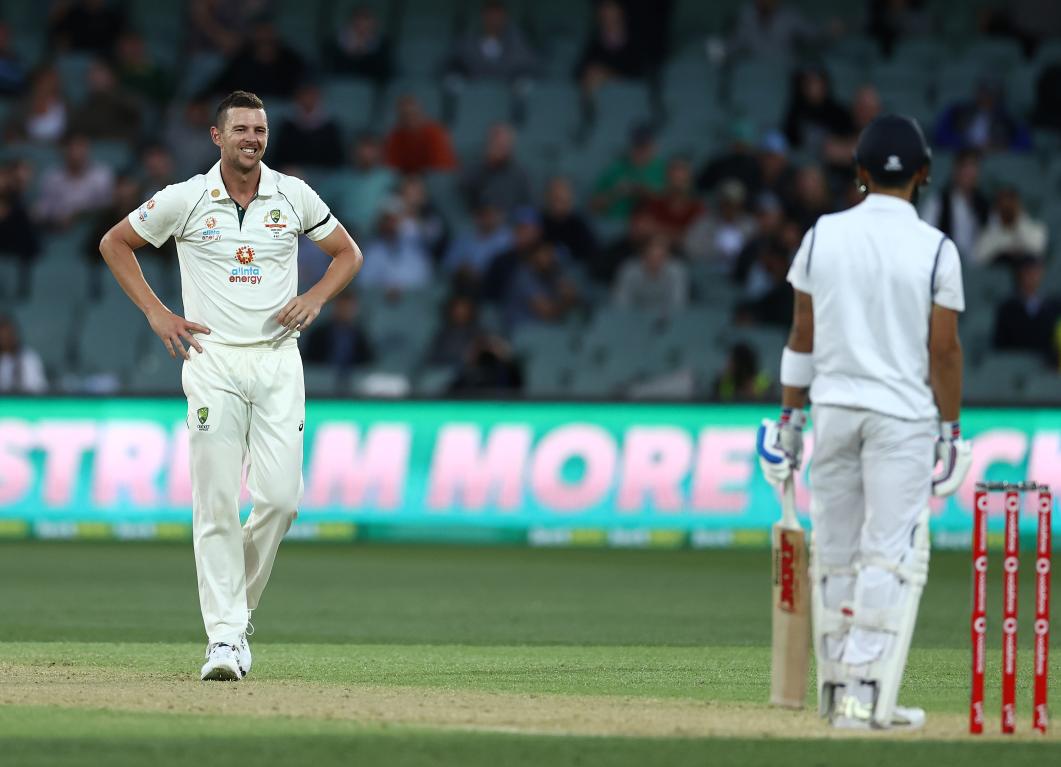 I think it's probably how hard he works that stands out: Josh Hazlewood on Virat Kohli's work ethics
One of the most effective pacers in the longest format of the game, Josh Hazlewood's transition to making quite some impact in T20 cricket too was on display during his season with RCB 2022 and his limited appearances for the team in IPL 2023 too. 
Hazlewood proved to be a pivotal addition to the RCB setup, but his battle with Virat Kohli, if the Australian is fully fit, could well define the World Test Championship Final. On a surface that will aid pacers, Hazlewood will certainly pose a threat, but one man who has the experience to play out the tough conditions and thrive is Kohli. 
In a recent chat with ICC, Hazlewood shed light on what makes Kohli one of the best in the business, having spent some quality time with him during the IPL. 
Hazlewood said, "I think it's probably how hard he works (that stands out). His fitness first of all - and then his skill work and batting and fielding in particular. He is always out there (training) first and leaves last … and the intensity he trains at all the time is at such a high level it drags everyone else along for the ride. That can leak on to the other players and improve them as well."
He also shed some light about his stint with RCB this year and how Mohamed Siraj stepped up in his absence, adding, "I was a bit late getting there (to RCB this year), but before then he was on fire. He is up there at the top of the wickets every time, and the economy rate was probably the thing as bowling at Chinnaswamy (RCB's home ground) is impossible sometimes and he was going at six or six-and-a-half an over. His control was great and he is bowling well."