There is Neo for you right there. Like he just doesn't understand how good he is: Dale Steyn on AB De Villiers
15 Sep, 2020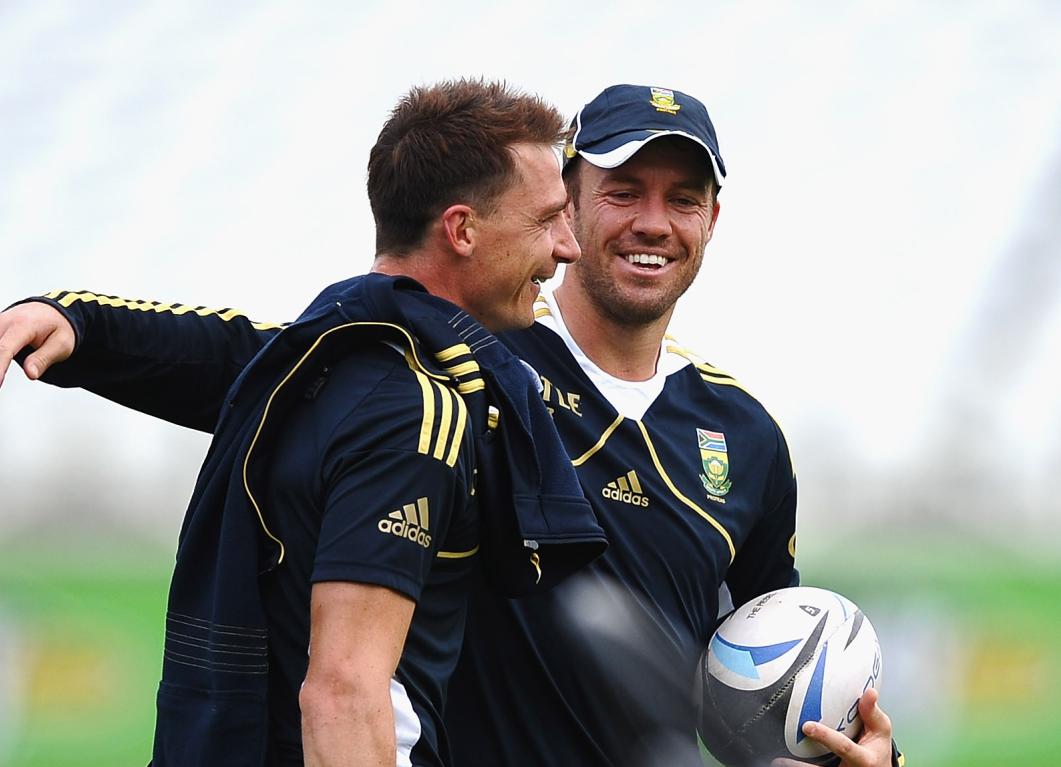 There is Neo for you right there. Like he just doesn't understand how good he is: Dale Steyn on AB De Villiers
The IPL may have been conceptualized based on the tagline "Where talent meets opportunity", but there was another subplot brewing that gave the tournament traction. The IPL presented the first-ever opportunity to witness the best cricketers from around the globe facing up against each other, even those who had only donned their national jerseys together.
When RCB faced the Deccan Chargers in 2012, AB De Villiers did something one would never have conceived possible. With an improbable 39 required off 3 overs for RCB to win, De Villiers did the unthinkable, smashing Dale Steyn for 23 runs off the 18th over, the ball traveling to all possible angles. All Steyn could do was clap and smile at the genius of De Villiers. Well, one could've possibly accounted Steyn getting hit to, while taking nothing away from De Villiers' genius, an off-day, one bad over, after all, they were playing at the bowlers' graveyard, the Chinnaswamy. 
But when such an instance happens twice, one can no more look past the genius of the batsman inflicting the damage to attribute it to. But, lightning struck twice. Two years later, when the Sunrisers Hyderabad were in town, Steyn was ready to exorcise his demons, to remedy the one blemish on his impeccable resumé. To wipe out the sour memory of De Villiers condemning him to one of the worst feelings for a fast bowler - being swept for a six - even more so for someone who prides himself on knocking over the batsman with pace. But, this time was no different. Another assault, another 20+ run over, and a De Ja Vu of AB De Villiers' genius taking down Steyn. Only this time, a smile would not suffice, and Steyn would embrace De Villiers after the game.
It would have been a huge relief for Steyn when a year later he found himself in the same dressing room, now being captained by AB De Villiers in the 2015 World Cup. A nemesis that he could only admire, and yet never overcome. So when AB De Villiers in a World cup game, fresh off breaking the record for the fastest half-century and century in ODIs mere months ago, was upto his usual tricks again, this time shattering the fastest ODI 150 benchmark, Steyn could not help but gleam. "Oh, man, it's like watching The Matrix movie, really. There is Neo for you right there. Like he just doesn't understand how good he is," said Steyn who made his first-class and Test match debut alongside AB De Villiers in the same game. No doubt, Steyn would've been over the moon when he found out that he will not be playing against AB De Villiers in Dream 11 IPL 2020 either.